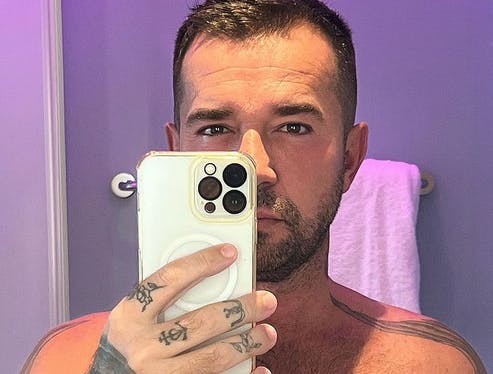 "Can dads breastfeed?" This is the question that Mathieu asked himself, who is about to become a solo dad thanks to a GPA carried out in Colombia. Freshly separated from Alexandre, the man he had met thanks to Love is in the meadow, the breeder of Camargue bulls has not abandoned his project of becoming a father. And like any future parent, Mathieu asks himself a thousand questions.
This Monday, September 26, this former restaurateur therefore shared a video on Instagram in which he wonders and shares his recent discoveries. Because as absurd as his question seems, the answer is not so obvious. Indeed, as Mathieu learned, there are very rare cases of male breastfeeding. Indeed, men have all the apparatus necessary to produce milk, but they also secrete a hormone called dopamine, which slows down the rise of milk. However, in a pygmy tribe, the Akas, it is the men who mainly take care of the children. And it's common for them to breastfeed their babies while they wait for mom to come home from work. Sometimes even milk may come out. It's not for nothing that they are nicknamed "the best dads in the world".Similarly, in extreme cases, under the effect of a great emotional shock, it has already been observed that a father succeeds in feeding his child, for lack of any other solution.
Discoveries that fascinated Mathieu, who was keen to share them with his subscribers. But many were those who said they were shocked by this video and by these questions. It is therefore up to Mathieu to then recall that he did not necessarily intend to breastfeed his child, nor even to believe that men should do it, just to note that it is possible and that nature is often astonishing. .